Introduction
In a world driven by experience, consumers have become more critical about commercials and advertisements. This has made brands rethink their strategy of simply using traditional marketing communications to reach the hearts and minds of their consumers. Especially in this digital age, brands have to create long-lasting impressions that engage, educate, intrigue and compel consumers through experiential marketing. But why exactly should brands include experiential marketing in their marketing strategy goals if they already have not?
Better Interaction with Consumers 
In today's competitive marketplace, grabbing the attention of consumers has become more important than ever. In fact, research cited by The Telegraph points out that the average attention span for people has "fallen from 12 seconds in year 2000 to 8 seconds around the time the mobile revolution began". This means that brand marketers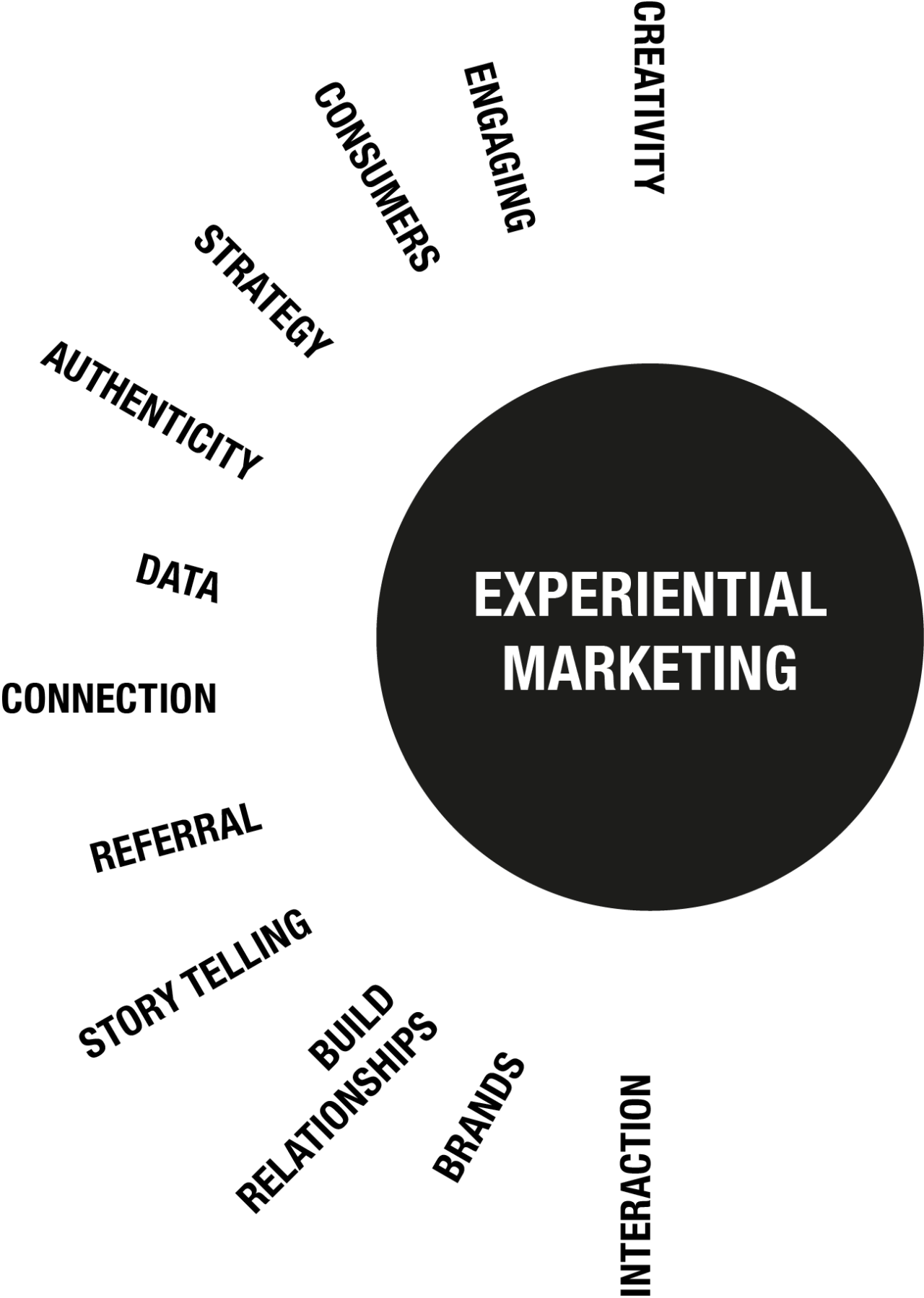 have to focus on making lasting memories for consumers as much as possible. This can be done through live demonstrations, roadshows, festivals, creative sampling and so much more.
In 2015, MTN Nigeria broke new frontiers when they hosted the first ever "noiseless party" in Nigeria to re-launch its Music+ App digital music service. By giving attendees special headphones to explore the array of music on the all, the event turned out to be a one of a kind experience.
Just like MTN, more and more brands realize the importance of experiential marketing. Locally, brands are reaching and connecting with their customers through a variety of events and activations.  One of such brands is Bournvita. Earlier on this year, the beverage brand held a sampling activation for their new formula product. Imagine offering customers very chilled cups of the cocoa beverage on a hot day? That relaxed feeling from the drink is one they would not forget.
The engagement with the brand also gave consumers both children and adults the opportunity to interact with the brand, taste the product and give feedback about the beverage.
Consumers Crave Experiences
There is a popular saying for marketers, "Sell experiences not things". It is essential for brands to create memorable experiences as a way to influence consumer purchase behaviour. Research carried out by Eventbrite revealed that millennials annual consumer spend is an estimated $1.3 trillion… as they spend their money on experiences like concert tickets and shows.
Jameson Nigeria is to be applauded for knowing exactly who their audience is and creating fun and sociable gatherings to bring them closer to the brand. The brand set up pop events such as #LynkUpWithJameson, #JamesonConnects to engage their audience. Normally, whiskey is perceived as an old man's drink but by their series of experiential events, Jameson has been able to create a vibe by breaking norms and creating a new wave of compelling experiences for their young millennial audience. Within 2 years of launching in the Nigerian market, with disruptive campaigns, Jameson Nigeria went from being an unknown brand to one of the most sought-after whiskey brands in the country.
According to Fabrik brand, about 74% of customers say that they have a better opinion about a brand after an event. This clearly shows that experiential marketing does much more than sell products and services, it changes consumers perception and gives depth to a brands brand image and identity.
Thorough Understanding of your Product
It is important for brands to understand that experiential marketing is not a random event done for the sake of it. On the surface, experiential marketing may seem easy and simple but these strategic experiences are an extension of a brand which requires careful and thorough planning to deliver the best results.
When organizing a brand experience event, one of the main goals of a marketer, is to educate customers about a product or service and this only works when customers are fully engaged. Forbes online notes that "65% of consumers say that live events and product demonstrations helped them fully understand a product better than any commercial or other methods could".
However, while experiential marketing can yield great results, its experimental nature can have disastrous results. In this regard, there is a lesson to be learned from the Paramount Pictures bomb scare experience. In 2006, to promote the infamous movie, Mission Impossible III, paramount Pictures caused a bomb scare when small red wired devices were placed on LA Times newspaper racks. The devices were to play the movies theme song and get people ready for the release of the movie. But this marketing effort went south when the bomb squad was called to detonate the device, which was "the least intended outcome" stated an LA Times official.
Brands must plan and think their actions through so that set out goals can be achieved adequately.
Data in the Moment
In marketing, knowledge is indeed power. For this reason, collecting and analysing data is a top priority for most brands. Data enables brands to identify customer needs and how to reach customers effectively. Experiential marketing gives consumers the opportunity to learn about products and the brand while having a fun experience. Customers are happy to give personal information in exchange for a great experience.
In turn, brand marketers turn data received into insight utilising it to deliver valuable and personalised communication to consumers.  For Sue Duris, "Big data is providing the tools to deliver real-time data and actionable insights, which enable brands to be more agile to make changes to messaging, create more value, and increase consumer engagement on the spot." – a sentiment most marketers share.
Lasting Connections with Consumers
Many of the biggest brands around the globe have already begun building lasting connections with their consumers through experiential marketing and the best strategies are those that extend beyond the customer simply making a purchase of a product. According to Sense, brands now delve deeper into experiential marketing as it "gets to the heart of what motivates people, positioning a brand as useful, interesting, relevant and desirable….aiming to delight, provoke, challenge, inspire, motivate and ultimately produce tangible results". Brands like Blue band, Indomie, Omo detergent, Dettol, Maggi from Nestle, Knorr cubes from Unilever and many more making waves in the market as they continuously interact with their customers through engaging brand activations, road shows and events that will essentially sustain customer loyalty.
Consumers Spread the Word
What is better than a great referral? Thanks to the digital age that we are in, consumers share their thoughts, feelings about a brand on social media.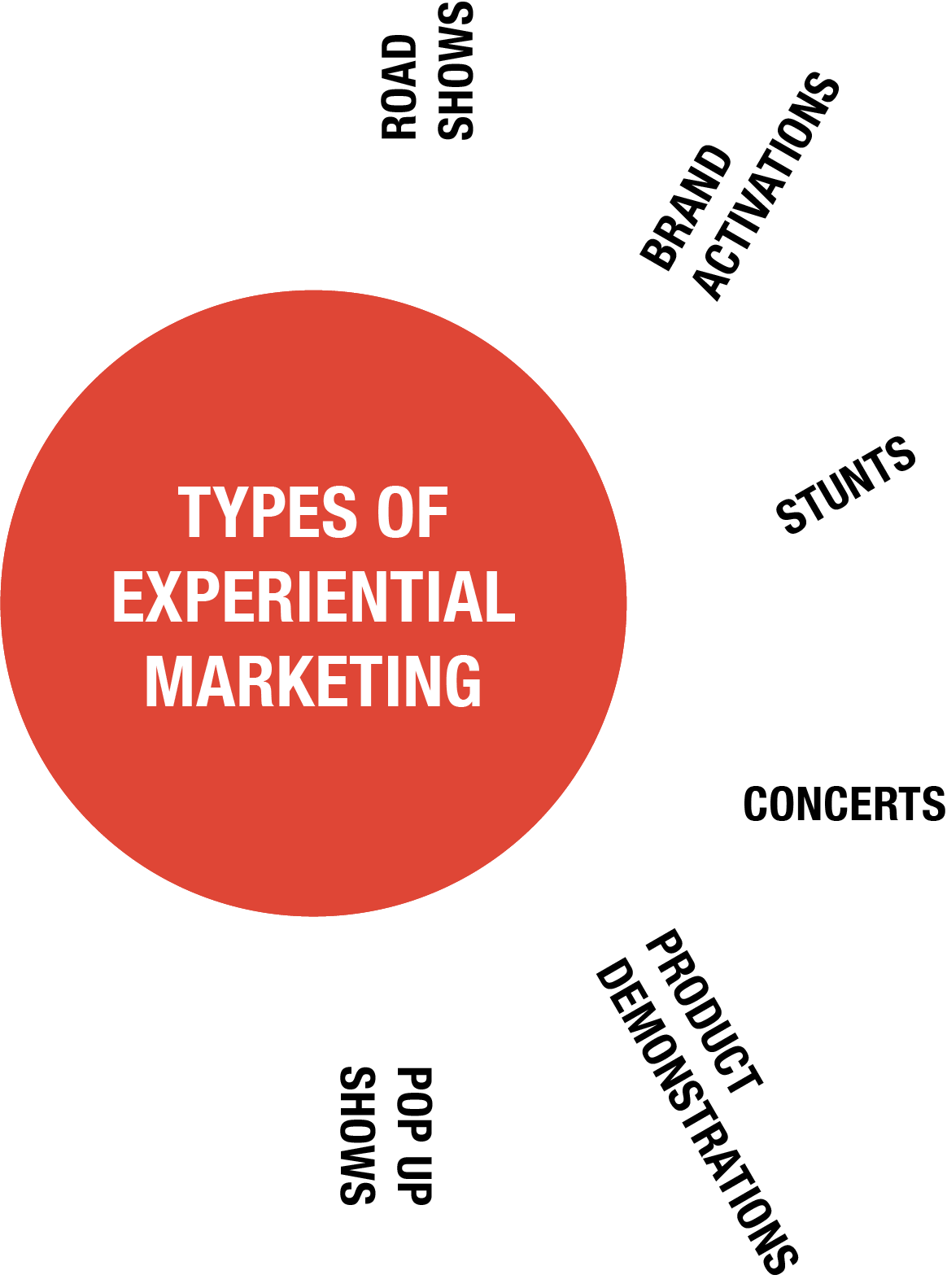 They share personal experiences and spread the gospel about a brand they thoroughly like. Infact, brands now crave authentic storytelling of their brand through the eyes of their customers.
Experiential marketing gives brands the perfect opportunity to craft the unique story they would like their consumers to tell throughout the course of the event. Once a brand creates an environment that is interactive, fun yet informative it is a definite given that your consumers will be the ambassadors of the brand.
Conclusion
The benefits highlighted above show that experiential marketing has the ability to transform and improve the relationship between brands and consumers.
From road shows to stunts, activations, concerts or product sampling, brand marketers do well to include experiential marketing to their marketing strategies to enhance brand perception and create memorable experiences for consumers.